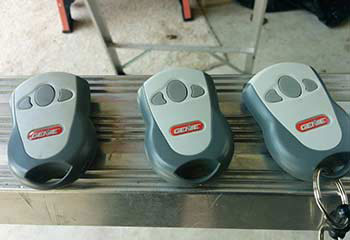 Opener Remote Control Failed
Customer Issue: Wanted a new remote control.
Our Solution: Our technicians offered the customer different replacement options and he chose the Genie G3T-BX 3-button remote, which matched his belt drive opener. We programmed his new remote and made sure it had no trouble opening and closing the door.
Leon Rosario
- Cartersville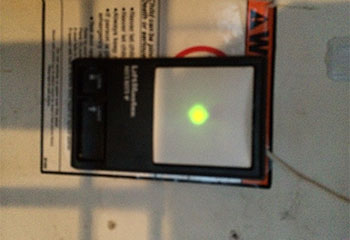 Sensor Alignment
Customer Issue: Sensor light blinking.
Our Solution: Our technicians first cleaned the dust off the lenses of both photo eyes and then adjusted each sensor in small increments until the red light on the sending sensor and the green light on the receiving one were constant, indicating full alignment. The door was then able to close properly again.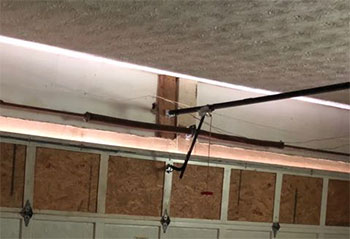 Spring Replacement
Customer Issue: Extension spring broke.
Our Solution: Although only one spring was broken, our technicians decided that it would be safer to replace both units. After disconnecting the power and disengaging the opener, we replaced the old parts with similar size, high quality components and then made sure the door could open and close smoothly again.
Lucas Rowe
- Cartersville